Fathers Day 2018 - Watch Buying Guide
Decided you want to buy your Dad a watch this Father's day, but you're still unsure on which one to get?  
We're here to help break down what watches suit your dad's style best with our Watch buying guide, so sit back, relax and read on to find out how to make your dad happy this year.
Vintage/Retro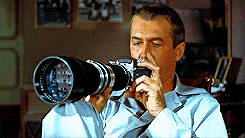 The Vintage/Retro look is very much in. With people loving to take their style back to the early 00's, 90s and even deeper into time. This doesn't just stop with clothes as a watch is very much a part of an outfit. Does your dad fit into this category? Or is he the type that has stuck to his guns all these years and kept faith in the designs which shaped watches today. 
Current/Trendy
Maybe your dad is the type to stay tuned into what's current in terms of style & brands and isn't afraid to wear things that a younger generation may also be wearing. Or maybe your dad has a style which incorporates current trends with vintage influences.  
Smartwatches/Technology
We know a lot of dads are very much into everything technology. So something as 'techy' as a smartwatch will be a perfect purchase for them. Luckily these days fashionable design and technology go hand in hand. So finding a smartwatch to suit your dad's style isn't hard work at all. Here are some examples...